Development strategy and business plan of TVEL Fuel Company for the years 2015-2019 were adopted by the Strategic Board of Rosatom in December, 2014. The strategy of TVEL Fuel Company sets core performance indicators for mid-term and long-term outlook till 2030.
STRATEGIC VISION:
Fuel Division is the global leader in front end of NFC and the related fields
Scheme 3
Strategic targets of TVEL Fuel Company
TVEL Fuel Company faces the challenge to increase its presence in the world market of NFC fabrication up to 22% and preservation of more than one third of the enrichment world market by the year 2030 (including supplies through TENEX JSC). Leadership of TVEL Fuel Company in the NFC market will be ensured by a series of projects being accomplished. First of all, such projects include promotion of the Russian design TVS-K fuel on the foreign market (for reactors designed abroad).
One of the innovative areas for NFC market is the Proryv project ("Breakthrough") at the facilities of SGChE JSC (CATU Seversk, Tomsk region), with the construction of the Experimental Demonstration Energy Complex (EDEC), which includes fuel fabrication / refabrication module, power unit with BREST-OD-300 reactor, and spent nuclear fuel (SNF) reprocessing module.
Furthermore, with the view of FE NFC market growth TVEL Fuel Company:
carries out projects to develop innovative fuel types, including uranium and plutonium based and accidenttolerant fuels;

carries out projects on improvement of nuclear fuel consumer properties for operating NPPs;

develops cooperation with existing and new partners.
Table 3
Goals correlation of Rosatom and TVEL Fuel Company
Strategic goals of Rosatom State Corporation

Strategic goals of TVEL Fuel Company

1.
Increase of the international market share

2.
Reduction of the cost of products and the lead time

3.
New products for Russian and international markets

OPERATIONAL ENVIRONMENT
Prevention of adverse environment impact

Growth on NFC Markets

Second Business Core

Development Effciency

Improvement Social and Ecological Acceptability
The key conditions for the development of the second core business is the presence in TVEL Fuel Company of the necessary infrastructure and production facilities, as well as the required equipment, licenses and qualified staff.
Financial stability of the Company is achieved through the development of non-nuclear business in conditions of challenges and changing market environment in FE NFC markets, additional workplaces are created. In 2018, TVEL Fuel Company created a series of industry-specific integrators on new businesses.
The Company faces the target to increase the revenue in nonnuclear businesses (including established businesses) more than 10 times in comparable terms of 2014.
Within the framework of efficiency improvement, the priority is given to solving the tasks of compacting the production areas and activity optimization.
In 2016, the territory of SGChE JSC concentrated the conversion redistribution (uranium conversion was transferred from AECC JSC and ChMP JSC). Concentration of production facilities of Tochmash VPA JSC and KMZ PJSC began in 2017.
Performance management objectives include increasing productivity, reducing costs and optimizing resources.
The main priorities are still careful attitude to the environment, transfer of "clean" areas after nuclear production to future generations, introduction of non-waste technologies and reduction of the "nuclear legacy".
In terms of ensuring social acceptability, TVEL Fuel Company is one of the successful examples of social and charitable programs (support and development of small and medium-sized business in cities, creation of new jobs, improvement of cities, etc.) in the territories of Rosatom State Corporation presence. In 2018, the Company signed several cooperation agreements with the heads of the regions of presence in order to develop business partnerships.
Strategies developed and approved during 2018:
15 country-oriented strategies

(Czech Republic, Hungary, Bulgaria, Slovakia, Finland, Sweden, Uzbekistan, Turkey, Kazakhstan, Egypt, Belarus, India, Spain, USA, Korea);

7 product strategies

(decommissioning, export zirconium for nuclear applications, oilfield services, IT, small atomic clocks, energy storage, additive technologies)
Table 4
Contribution of the results 2018 in achievement of the strategic goals of TVEL Fuel Company
TARGET: GROWTH ON NFC MARKETS

Project

Results

Effect

TVS-K program

Implementation of the quality management system NQA-1 in TVEL JSC and in certain production enterprises of TVEL JSC

Production of TVS-K models

Market development

Production design and development of technology for closed nuclear fuel cycle

For the first time in Russia TVEL JSC participated directly in manufacture and successful acceptance tests of FA BN-600 with MOX-fuel at FSUE MCP

Russia and China signed an intergovernmental agreement on concerted efforts under CFR-600 project, and a contract for CFR-600 fuel supply was concluded in December 2018

Rosatom State Corporation decided to elect SGChE JSC as the operating organization of all EDEC objects, including reactor plant.

The Company delivered to SGChE JSC all main process equipment for MNUP fuel production

Development prospects

Promotion of fuel components produced using Russian and foreign technologies to the global market

Signing of the contract for nuclear fuel components supply to research reactor ETRR-2 located in Egypt. The contract was completed before the end of 2018

Market development

Design and improvement of nuclear fuel and reactor cores for nuclear power units

Completion of licensing and start of operating TVSA-T.mod.2 fuel at power unit No.2 of Temelin NPP

First experimental fuel assemblies were manufactured with Russian accidenttolerant fuel for VVER and PWR

Completion of licensing and start of fuel operational testing for VVER-1000 (TVS-2M design) with a second generation anti-debris filter in Rostov NPP

Completion of resource tests of FA models and work assemblies of VVER-440 with optimized water-uranium ratio for Paks NPP (Hungary) and Loviisa NPP (Finland)

Market retention

TARGET: SECOND CORE BUSINESS DEVELOPMENT

Project

Results

Effect

Development of advanced products

Centrotech SPA LLC and ChMP JSC signed a contract for development and production of polymeric reusable containers protecting from mechanical and climatic damage during transportation of zirconium products made by ChMP JSC

Launching of the project to create a universal plasma cutter for oilfield service companies

Start of developing a technology and technical equipment for a new type underwater laser cutting without using a gas working medium for works at all depths, and specifically when handling radioactive materials and devices and cutting them in water pools

Entering new markets

Creation and development of new businesses

Launching of 2 branch integrators on new areas - Additive Technology and Energy Storage

Printing of the first sample demonstrators on a metal powder 3D printer in UEIP JSC

Start of electricity storage system supplies for internal electric transport, including to external customers

Final supply of polycrystalline silicon 28Si within the framework of the international project for creation of new generation mass standard "Kilogram-3"

ChMP JSC signed a contract for calcium wire large-scale supplies with the leading Russian steel and rolled metal producer

Commissioning of a complex facility for lithium-7 hydroxide solutions cleaning from impurities and further obtaining finished products

Signing of an agreement with CERN to develop and supply a qualification batch of superconducting wire under the the Future Circular Collider project

Entering new markets

TARGET: EFFICIENCY IMPROVEMENT

Project

Results

Effect

Concentration of production facilities of Tochmash VPA JSC and KMZ JSC

Completion of transition and commissioning of the mechanical treatment facilities from Vladimir to Kovrov

Efficiency improvement

Concentration of the Company's production facilities

Development of project documentation for the second stage production of W-ECP to defluorize depleted uranium hexafluoride. The design documentation was examined by Glavgosexpertiza (Main State Expertise of Russia)

Increasing the efficiency of industrial sites areas use

Work-out and approval of 9 concepts of sites development in the enterprises included into the management system of the Company

In general, TVEL Fuel Company achieved a reduction in buildings area more than 200 thousand sq. m, reducing the costs for maintenance and operation for more than RUB 300 mln

The Investment Committee of TVEL JSC approved the implementation of the 7 "first wave" compaction projects

Development of new gas centrifuges

Completion of development and start of mass production of the new generation gas centrifuges for separation of stable isotopes

UEIP JSC launched production of first sections of the new generation gas centrifuges

Functions transformation program

Start of activities on reengineering of functions and outsourcing processes. At the level of Rosatom State Corporation launching of a series of crossfunctional processes was approved

Transformation of equipment and material procurement process

Reduced warehousing costs for non-uranium materials and resources in the amount of RUB 230 mln

Reduced cost of purchased non-uranium materials and resources in the amount of RUB 430 mln

Transition to an operational model based on supply chain management

Process digitization

Automation and robotization of the procurement process

Creating a digital twin of the Russian SOBR (Special Rapid Deployment Force) which can reduce the cost of product prototyping

NCCP PJSC develops a typical production management enterprise system (MES) within the framework of creating the Digital Production system

Pilot projects were launched at a number of enterprises to introduce typical functionality of equipment maintenance and repair based on SAP ERP

TARGET: SOCIAL AND ENVIRONMENTAL ACCEPTABILITY

Project

Results

Effect

Management of nuclear and radiation hazardous facilities (NRHF) decommissioning

Decommissioning of the radiation source at Centrotech-SPb JSC

Maintenance of environmental security and social awareness in the cities of the Company's presence
Rosatom TVEL Fuel Company has long-term experience in supporting and developing "atomic" cities, creating a comfortable and safe environment, providing favorable conditions for human capital growth, improving the quality of life of people and caring for the environment
On 1 January 2016, seventeen Sustainable Development Goals (SDGs) of the 2030 Agenda for Sustainable Development — adopted by world leaders in September 2015 at an historic UN Summit — officially came into force. The Sustainable Development Goals are unique in that they call for action by all countries, poor, rich and middle-income to promote prosperity while protecting the planet. Countries recognize that ending poverty must go hand-in-hand with strategies that build economic growth and addresses a range of social needs including education, health, social protection, and job opportunities, while tackling climate change and environmental protection.
TVEL Fuel Company shares the internationally accepted initiative. We have identified the most relevant SDGs for our activities and actively support their achievement by the world community.
Nuclear fuel produced by TVEL Fuel Company is operated by NPPs that command a large part in total power balance with a tendency to increase . Prime cost of electric power generated using TVEL brand fuel may compete with other types of power plants. The most considerable advantage of NPP is the absence of emissions of aerosols and greenhouse gases in the atmosphere. Today, operating nuclear power plants annually prevent about 1.8 billion tons of emissions. This is a great contribution to the efforts combating climate change.
An important strategic direction of our activity is the development of new businesses outside FE NFC. Today, the annual revenue of TVEL Fuel Company from non-nuclear businesses is about RUB 13.5 bln. We wish to multiply it by the year 2030. This will allow to create new jobs and ensure social stability in the cities of presence. An additional impetus for economic growth comes from the creation of TASED. Developing new businesses, we operate in effective partnership with regional authorities and the local business community.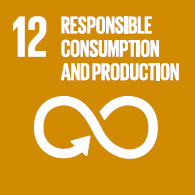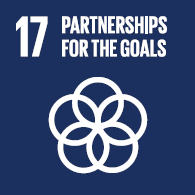 Public Integrated Report of TVEL JSC was prepared in accordance with the International Integrated Reporting Framework and GRI Standards
Konstantin Sokolov,
Vice-President for Communication, Administration and Energy Efficiency, Chairman of the Committee on Public Annual Reporting of TVEL JSC