Operating Results of TVEL Fuel Company in the NFC Front End Market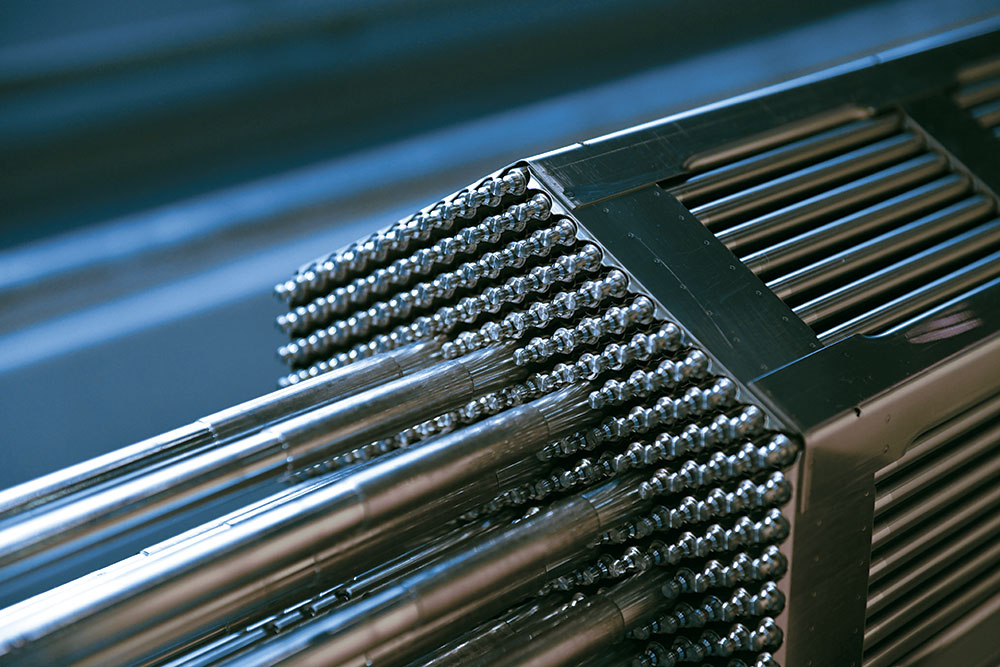 Implementing an integrated approach to work in the world market of FE NFC, the Company takes into account the current and perspective market trends and challenges in own production activity. The result of this is the flexibility of contract pricing and optimal transport logistics, while the reliability of supply is ensured by the presence of several enterprises specializing in various areas of FE NFC.
Within the framework of international obligations, TVEL Fuel Company complies with the legislative requirements established by supervisory authorities of the Customer's country and which are necessary for licensing of nuclear fuel and components for reactor core.
Within the framework of international obligations for 2018, the Company obtained 74 licenses from Federal Service for Export Control of Russia (60 export and 14 import licenses), 3 license-free export approvals received under the article 20, 3 Russian import certificates, and conducted 10 identification examinations (6 - in FGUP Gostekhstroi and 4 - CEK LLC) and one - in the applied research and export control laboratory. Additionally, 1 certificate of specialist in the field of export control was obtained
Table 2
Key indicators of TVEL Fuel Company in the world market of the front end nuclear fuel cycle in 2018
| KEY INDICATOR | VALUE |
| --- | --- |
| Export proceeds, USD mln | 961 |
| Export orders portfolio for products and services of FE NFC for a 10 year period, USD bln | 13.3 |
MAJOR AGREEMENTS AND CONTRACTS SIGNED IN 2018:
fuel pellets supply contract for Tarapur NPP (India) with BWR reactors;

opening of a new international transport corridor for Russian nuclear fuel supplies to the markets of Eastern Europe;

above-plan delivery of initial fuel loading to power unit No.7 of Novovoronezh NPP;

fuel supply to CFR-600 reactor (China);

a series of contracts on nuclear fuel components supply for research reactors, including to Egypt.
RESULTS OF EXISTING AGREEMENTS AND CONTRACTS:
in 2018, the Company provided fuel supplies under all existing contractual obligations with observance of all deadlines;

continued cooperation with foreign energy companies and industrial partners with the view of promoting TVS-K fuel;

continued cooperation with Framatome on producing at MSZ PJSC existing facilities nuclear fuel and components from reprocessed uranium according to Framatome technology for European NPPs with PWR;

the joint Kazakh-Russian uranium enrichment centre carried out all the events planned for the year, including the delivery of products under the concluded contracts;

start-up of the contract documents for nuclear fuel supply to Kozloduy NPP (Bulgaria) for the period 2018-2020.
GOALS AND PLANS IN THE MIDTERM:
increasing customer focus and maximum satisfaction of customer requirements;

fuel improvement and development of new samples, including accident-tolerant fuel;

protection and strengthening of the position in the traditional nuclear fuel markets, implementation of the annual supply program;

implementation of the existing contracts, development of cooperation with foreign energy companies and industrial partners with the view of promoting TVS-K fuel at target markets;

expanding the range and geography of fuel supplies and its components for research reactors of foreign design.